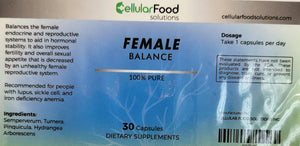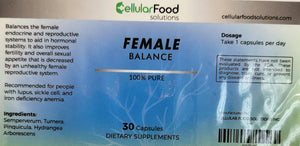 On Sale
Dr. Sebi Female Balance
Balances the female endocrine and reproductive systems to aid in hormonal stability. It also improves fertility and overall sexual appetite that is decreased by an unhealthy female reproductive system.
Recommended for people with lupus, sickle cell, and iron deficiency anemia.
Take one capsule per day
Contains: Semperverum, Tumera, Pinquicula , Hydrangea Arborescens
These statements have not been evaluated by the FDA.
These products are not intended to diagnose, treat, cure,
or prevent any disease or illness. Seek counsel from a
Medical Professional.
Shipping notice: Orders generally ship out 5-10 business days, sometimes 1-4 weeks depending on the product. We do not store herbs. Each order is handmade to preserve the potency and freshness. The Dr. Sebi legacy is important & must be maintained. Orders may be shipped sooner