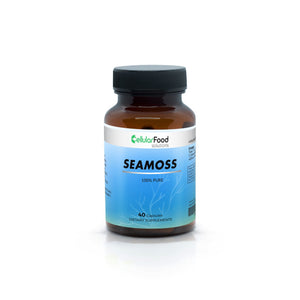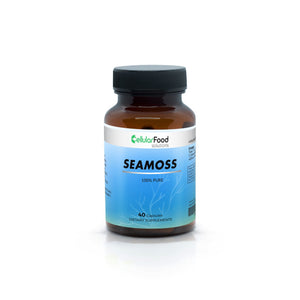 On Sale
Dr. Sebi Seamoss
Seamoss offers 92 of the 102 minerals that the body is composed of. 
Raw-Capsules-Gel
Unprocessed, wild crafted and in its natural state. From the ocean, under the sun, to you. Our Sebian Sea Moss is from the shores of Honduras. This is the what Dr. Sebi himself would have given you. Just like all herbs, all Sea Moss is not created equally. This Sebian Sea Moss is at its maximum potency for all your therapeutic needs. Has the highest concentration of Calcium on the planet. Strengthening of immune system has 92 of 102 minerals that body needs. Strengthening of joints and connective tissues. Increased energy and nutrition. Natural Aphrodisiac Disease recovery, Blood pressure Relief from symptoms of Cough & Sore Throat, Healthy skin, Soothing the digestive tract, Increased thyroid health…
Every year during a certain time in the seasons all of the Sebian Sea Moss is a dark color.
We also call Sebian Sea Moss "Golden" Sea Moss because Dr. Sebi's brother who would get the Sea Moss out the ocean for Dr. Sebi would describe the the Golden color of the water from atop his boat, making the ocean appear Golden. Hence " Golden Sea Moss ". The Sea Moss ranges in color from gold to a dark purple often a mixture of colors. The color is more about which part of the season it is cut. We usually separate the more golden colored Sebian Sea Moss from darker colored Sebian Sea Moss when we can. Sometimes all of it is a dark purple color. Color does not effect therapeutic power.
This helps promote overall well-being
Highly recommended to 
Support a Healthy Immune System. 

Support Inflammation.

Increase in Energy.

Support Digestion.
Take 1 to 3 capsules per day. 
( 40 CAPSULES )
These statements have not been evaluated by the FDA.
These products are not intended to diagnose, treat, cure,
or prevent any disease or illness. Seek counsel from a
Medical Professional.
Shipping notice: Orders generally ship out 5-10 business days, sometimes 1-4 weeks depending on the product. We do not store herbs. Each order is handmade to preserve the potency and freshness. The Dr. Sebi legacy is important & must be maintained. Orders may be shipped sooner